Done Right
the First Time.
AFFORDABLE ROOFER IN LITCHFIELD, NH & SURROUNDING AREAS
Veteran owned and operated since 2010, iROOF is your source for roofing that includes , free honest written estimates, affordable options and premium materials. Whether you're dealing with an unexpected leak, damaged shingles, or worn insulation, our certified roofing contractors are trained to pinpoint the problem, search for additional damages, and clearly present your options.
We use only premium materials for both repairs and installations to ensure you get the most out of your roof. Our commitment to exceptional customer service means we're upfront about our fees. This includes written estimates to clearly define our rates. Our roofers can do most work in one day while maintaining the quality you deserve without overwhelming your budget. In addition to quality roofing services, we're also your local source for seamless gutter systems.
Roofing - Roofing Repairs - Gutters - Siding
Get custom-tailored pricing by telling us exactly what you need
Whether you need an estimate of roofing services, siding, gutters or repair services for your home or business submit an order here and we will get back to you with an accurate quote.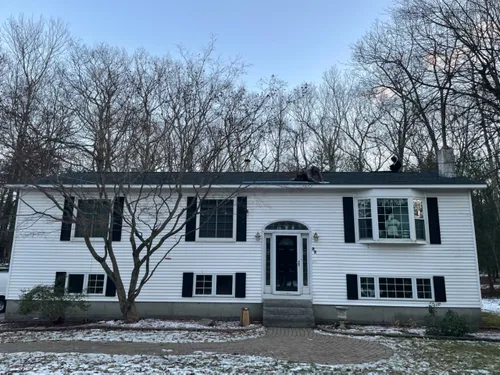 iROOF replaced my roof in November of 2021, in Londonderry and they did a fantastic job. From start to finish it was painless. The owner, Steve, is very professional and really knows what he is talking about. He answered all of my questions and made sure I was educated on everything from the shingles to the application to the warranty coverage. The enire staff was a pleasure to deal with. Lets face it, a roof is an extremely neccessary but costly part of your home, and prices are all over the place with Roofing Companies. I found iROOF to be one of the most affordable and the most reliable Roofing Companies in the area. The Golden Pedge Warranty that iROOF offers as a Master Elite Contractor gives me such great peace of mind. I would highly recommend iROOF for your roofing or gutter project.
Jimmy C. Londonderry NH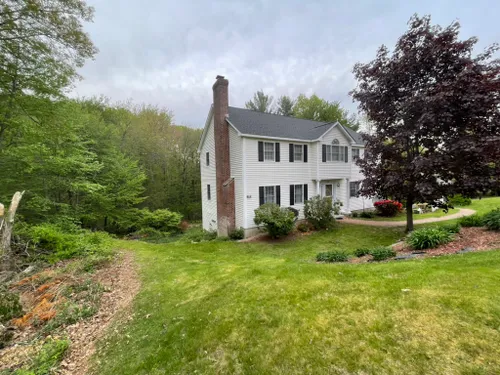 My husband and I are very satified with the roof replacement iROOF did for us in May. The process was explained thoughly and the roofing job was fast, and clean up was wonderful. Everyone we delt with was friendly, helpful and professional. The Golden Pledge Warranty is wonderful peace of mind. I highly recommend iROOF for all of your roofing needs.
Allison T. Hudson NH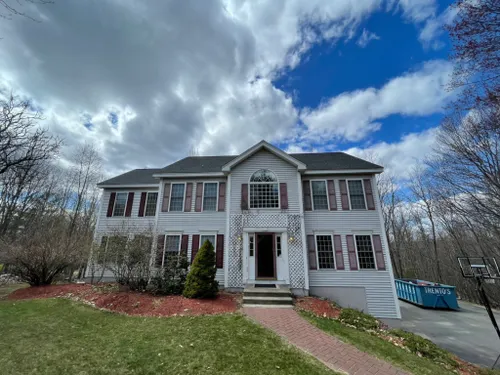 Ryan and the team were outstanding and professional, organized and effeciant. I have already recommended iROOF to several people. Thank you for a great, stress free job on my home.
Scott H. New Boston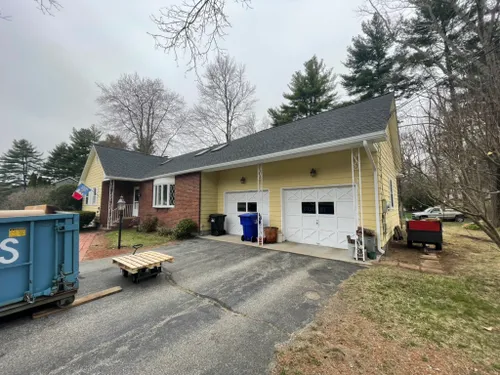 Everything was great from start to finish. Steve was great to work with and his project manager Ryan was great onsite. The roofing crew did a wonderful job and the clean up was perfect. I couldnt be happier with iROOF. Thank you for a great job, well done.
Janet B. Hudson NH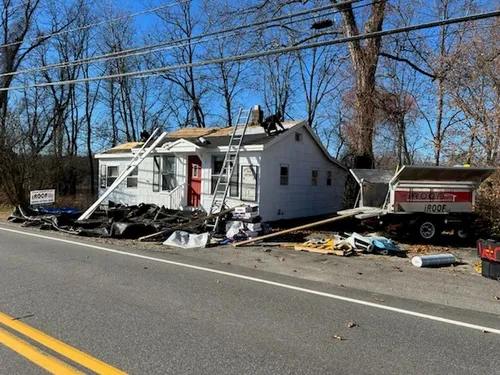 Steven and his team went above and beyond helping the Litchfield Food Pantry. Your generous donation os replacing the pantry roof helps in so many ways. We appreciate everything you've done for us. You've helped out community be a better place.
The Decons of Litchfield Community Church Presbyterian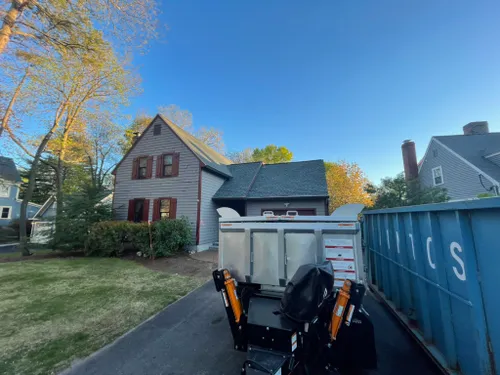 iROOF deserves 5 stars across the board. From the sales process to the install, warranty and clean up, I couldn't be happier with the job. I highly recommend iROOF.
Jack M. Nashua NH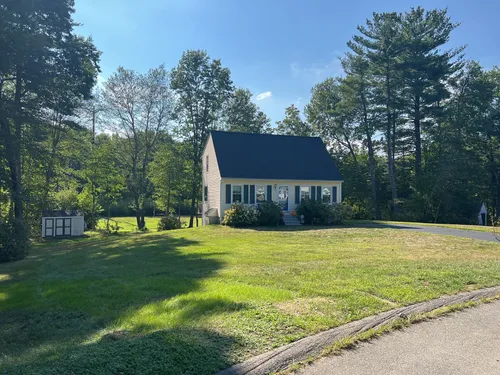 Very happy with how the timeline and scheduling worked out. The guys were friendly and fast. Nice job!
Joe C. Litchfield NH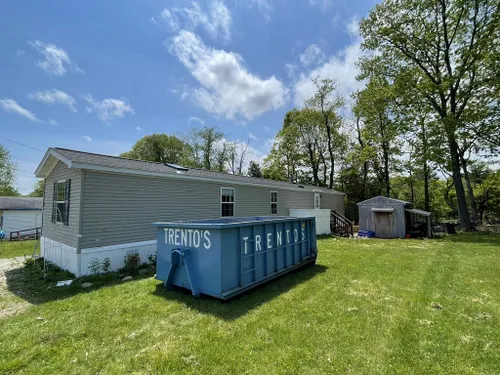 Ryan was great at answering all my questions and was very flexible with scheduling and custom stuff. 5 stars for iROOF.
Kristine H. Mont Vernon NH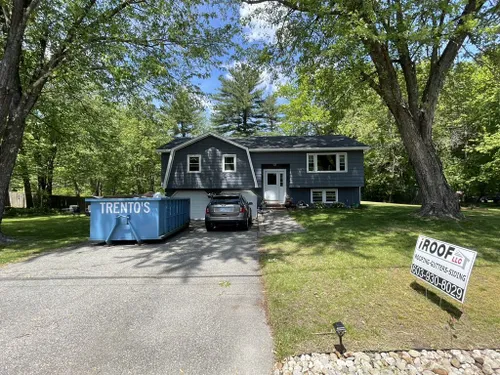 From start to finish, the entire process was great! Steve and his crew were great. When we quoted and estimated the price, he was upfront and honest. I would highly reccoment iROOF to anyone looking for an honest and quality roof and gutter job. Thank you for an outstanding job and for dedication to a proper clean up!
Paul R. Merrimack NH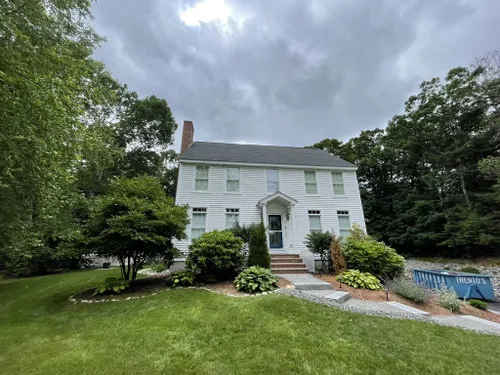 Ryan and the crew were all awesome. The work was done on time as promised and everything was cleaned up thoroughly. I would give iROOF five stars across the board. Thank you!
Chris C. Atkinson NH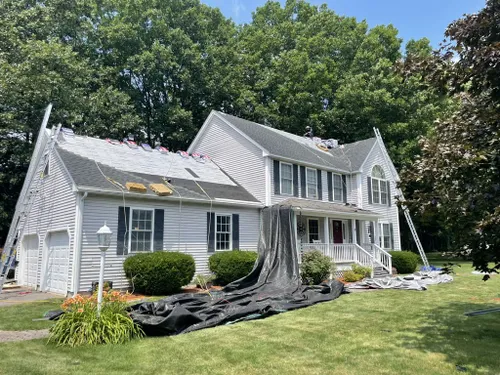 Hardworking, amazing work and clean up was great. Will highly recommend iROOF in the future. Thank you!
JT S. Litchfield NH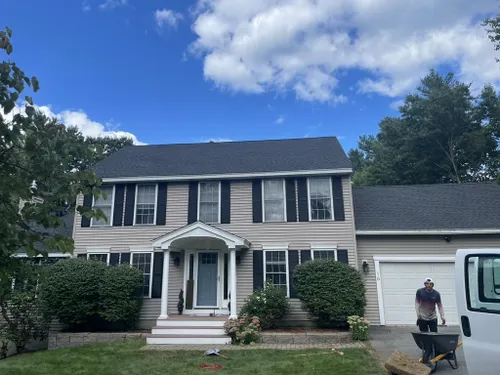 Great process overall. The job was fast and had no interuptions to my day working from home. Thank you iROOF!
Marc S. Litchfield NH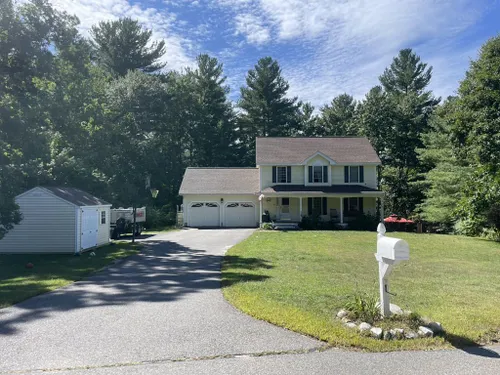 This is our second time using iROOF. Excellent job by everyone. Highly recommend to anyone in need of roofing services.
Kerrie P. Litchfield NH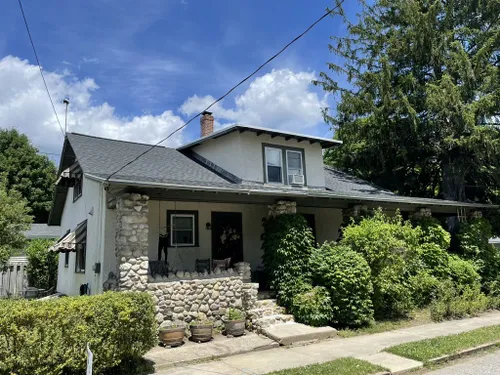 The best price. Communication and quality of service were excellent. Overall experience with iROOF was great and would highly recommend to others!
Joe W. Nashua NH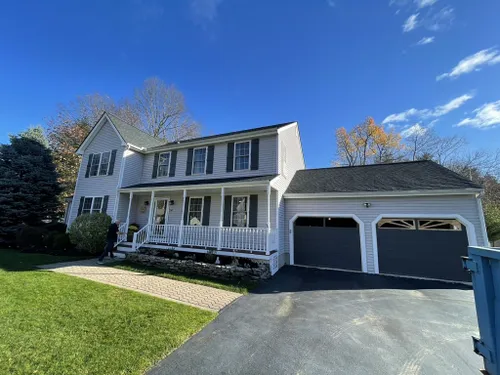 Ryan and the team were fantastic. Overall was impressed with iROOF, from the sales process to the clean up everything was great.
Mike T. Hudson NH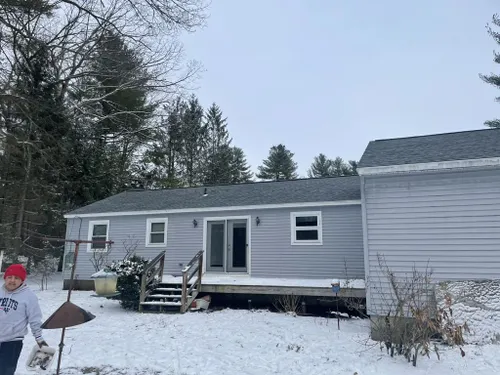 Very informative and nice crew. I would reccomend iROOF to anyone. 5 stars overall for iROOF.
Joe C. Litchfield NH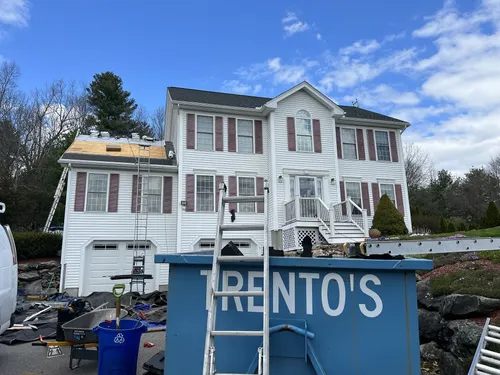 Great job overall. The job clean up was exceptional. Would reccomend iROOF and give a 5 star rating.
Peter P. Hudson NH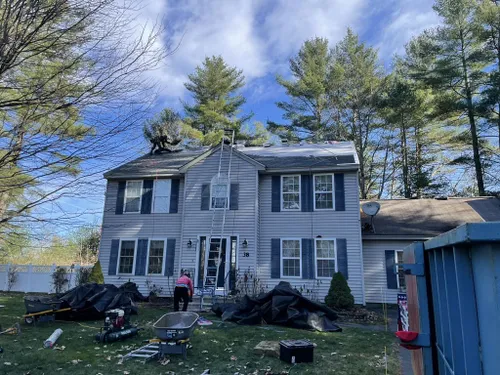 Great experience all around. Very satisfied overall and I highly reccomend!
Gregg C. Litchfield NH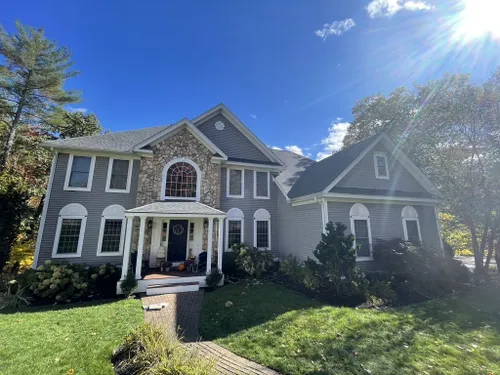 Everything was great! Very satisfied overall. Would reccomend to others. Thank you iROOF.
Ben W. Bedford NH